Seguin Financial Group Ltd. is dedicated to the delivery of professional financial planning services for our individual and business clients.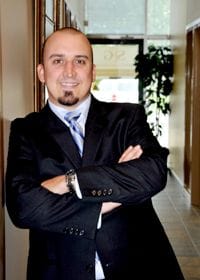 Matt is very family centred and subscribes to the family first ideals that he was brought up with as a child. He and his wife Stephanie have two daughters that keep them laughing and running non-stop. Matt and Steph's dream of a family finally came to fruition in January of 2012 when their sweet little Hazel was brought into this world. Just under two years later, they were again blessed with another bundle of joy, little Nola. Their lives couldn't be any more fulfilled.
Matt has been in the financial industry since 1998 and has worked hard to be in the category of Top Five Advisors with Manulife in the country. He purchased Seguin & Associates Financial Services Ltd in 2008 as part of his succession plan with his father, Rolly Seguin.
His philosophy when working with his clients is to provide them with choice, ensure that they are educated about the products within their portfolio and have a full understanding of their investment goals. Matt has a great passion and enthusiasm for financial planning and it shows in his dedication to his clients by providing them with a total hands-on approach and superior customer service that the industry has to offer.
Matt has a deep passion for community and charity and is proud to be highly involved with the Make A Wish Foundation, Enable Haiti and the John McGivney Centre.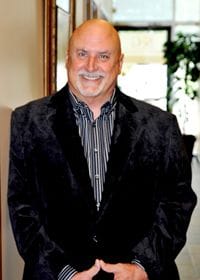 Rolly Seguin is the founding member of Seguin & Associates, which he established in 1984. He started his career by knocking on doors selling Insurance products to eventually being recognized as one of the top Manulife producers in Canada. His devotion to his clients over the years has made him so many close friends and has helped him build his client base on a generational level.
As Rolly started to get busier he eventually hired his son Matt to work at his side and teach him the ropes. Matt fell in love with financial industry and wanted to work on a client base of his own. Rolly eventually sold his business to Matt in 2008 and the new company, Seguin Financial Group, was formed.
Rolly still maintains his presence on a daily basis and continues to work with his long time clients. Rolly's knowledge and experience are invaluable to our firm. He has won several awards from Manulife for his incredible achievements over the years. His main focus is now on Estate Planning for some of our aging clients.
Rolly is still a kid at heart. When the warm weather rolls around you'll be sure he's out for a ride on his Harley Davidson, hanging out at his cottage in Wheatley, spending time with his beautiful wife, Marianne or chasing after his five grand-daughters.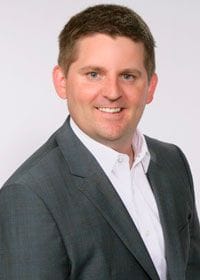 Darcey joined Seguin Financial Group in 2015 and has been active in the financial services industry since 2006. The majority of that time was spent with one of Canada's largest banks. He earned both his MBA and Bachelor of Commerce from the University of Windsor graduating in 2004. Darcey has completed both the Canadian Investment Funds Course and the Life License Qualification Program. He has continued to increase his knowledge through various industry courses earning a Certified Health Specialist (CHS) designation in 2007 to strengthen his knowledge and expertise in the Living Benefits marketplace and is currently working on his Group Benefits Advisor designation. Darcey works diligently with the goal of providing the best solutions and service for his valued clients.
Darcey lives in Lakeshore, Ontario with his wife, Alison and daughter's Emma and Hanna. Darcey enjoys playing hockey and golf but most of all he loves spending time with his family.